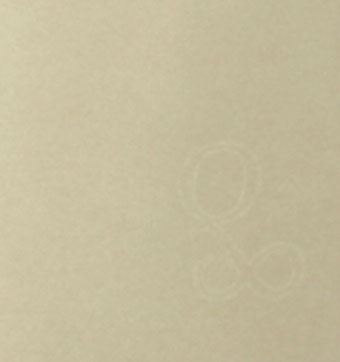 Archival Paper
I use high quality paper in all of my journals. Currently Zetta Florence's beautiful archival paper. It is watermarked with the National Archives of Australia symbol. Archival for 500 years.

A lovely off-white colour, the paper has a silky feel, is a joy to write on and takes fountain pen and inks beautifully.

It has the following benefits:


National Archives of Australia approved

Features the watermark of the National Archives of Australia Symbol

is lignin-free and made of fully bleached chemical wood pulp

contains no optical brighteners and is a natural undyed colour

is free from alum/rosin sizing

contains a minimum 2% alkaline reserve

has a pH of between 8.0 and 10.0

passes the Photographic Activity Test

meets the average tear strength index of no less than 6.0 mN m2/g
Which Paper Weight Should I Choose?
I use both weights of 80gsm and 120gsm in the journals and albums.

80gsm
The choice for a journal for writing. Thick enough to allow writing on both sides of the pages while maintaining the feel of a fine journal.
Will also hold photographs and keepsakes of lighter weights.

Results in an organic form to journals - the pages are supple and will bend to the shape of the journal. Ideal for people like me who like their leather writing journals to mould into a soft shape.

120gsm
The choice for a journal for sketching, photographs and keepsakes. Writing is still a joy and the heavier weight allows additions to be added to the page. I have even used it for light watercolours. It will buckle slightly under heavier washes but works well for light washes. Ideal for pencil, pen & ink, crayon and even light pastel.

Works really well in Photo albums and Guest Books.
Adds a stiffer more rigid form to journals.

*Please email or phone if you need help choosing - happy to advise if I can.