Majestic Leather Journals
The Majestic Journals
Regally Grand Journals of Impressive Stature
These journals are of majestic proportions! Featuring 12 holes on the spine, they make an impression. Double the width of the A5 and 1.5 times the size of the A4 spine.
They also make an impressive statement as a visual artistic piece. And of course are still very functional and will hold a substantial number of words! Got a lot to write about - put it in a Majestic Journal.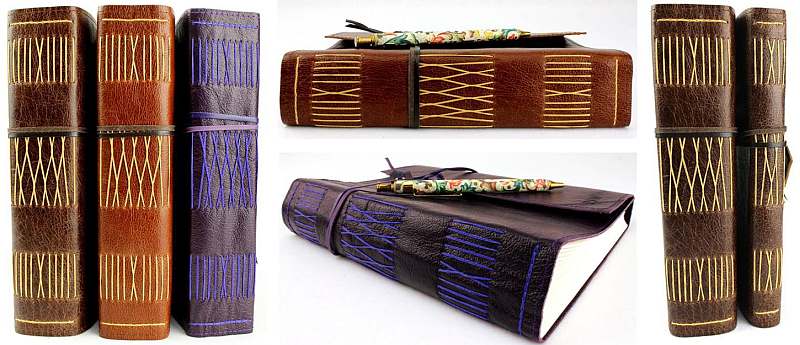 Available in most of the leather range colours. Please ask if you don't see your requirements here...